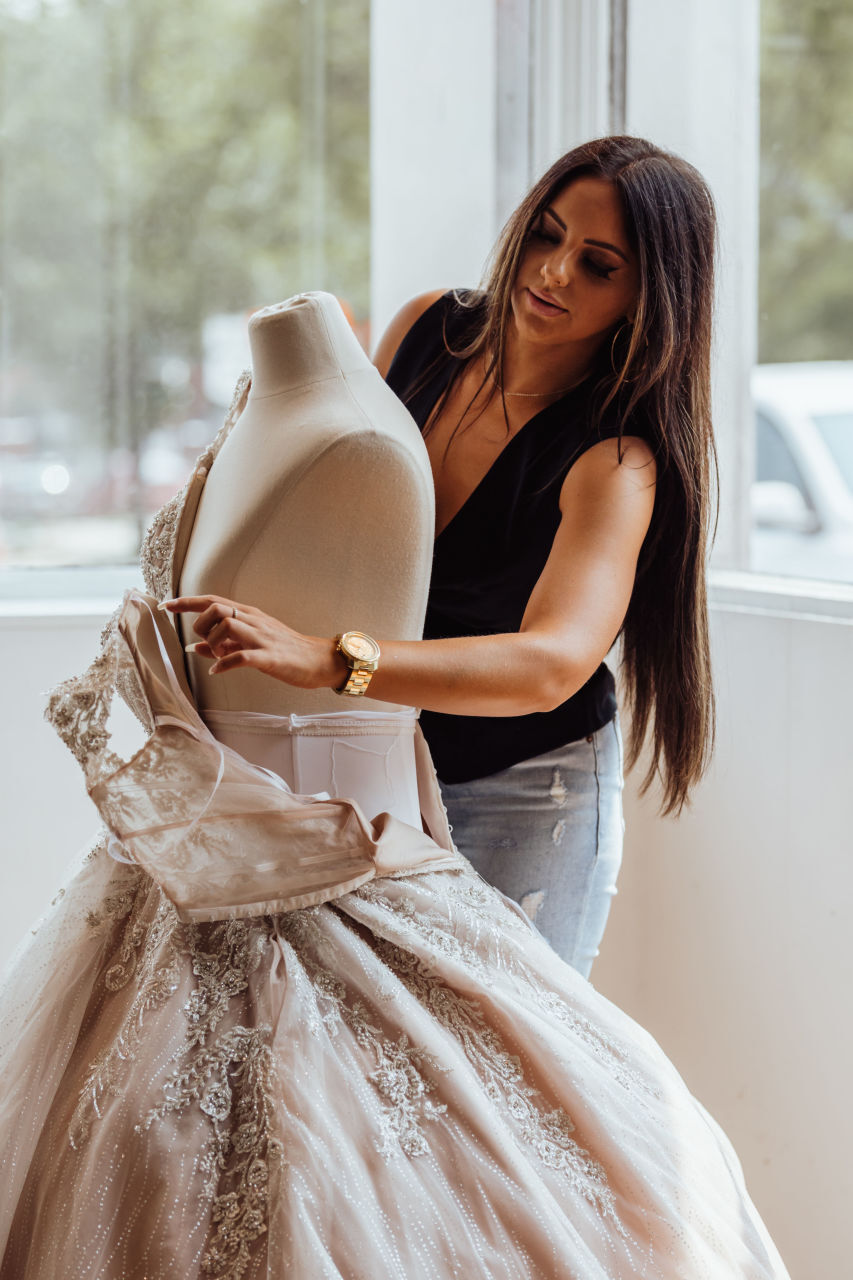 Stella
Owner
Stella began her fashion career studying Fashion Merchandising Management at GCC before she left for New York City to continue her studies at LIM. Her focus at the time was on Menswear before she found her true love and passion for Bridal. Since the first bride that Stella ever had the privilege of working with, she knew in that very moment that this is what she was destined to do. Years later, she had a vision of a beautiful House of Bridal and didn't stop persevering until she achieved this dream. Stella not only styles her brides with a finesse and grace that compares to no other, she does it in a way that makes her brides feel and see their true beauty. It is inspiring to watch her follow her life's passion as she grows Stella's Bridal Boutique into the Bridal Heaven it has become.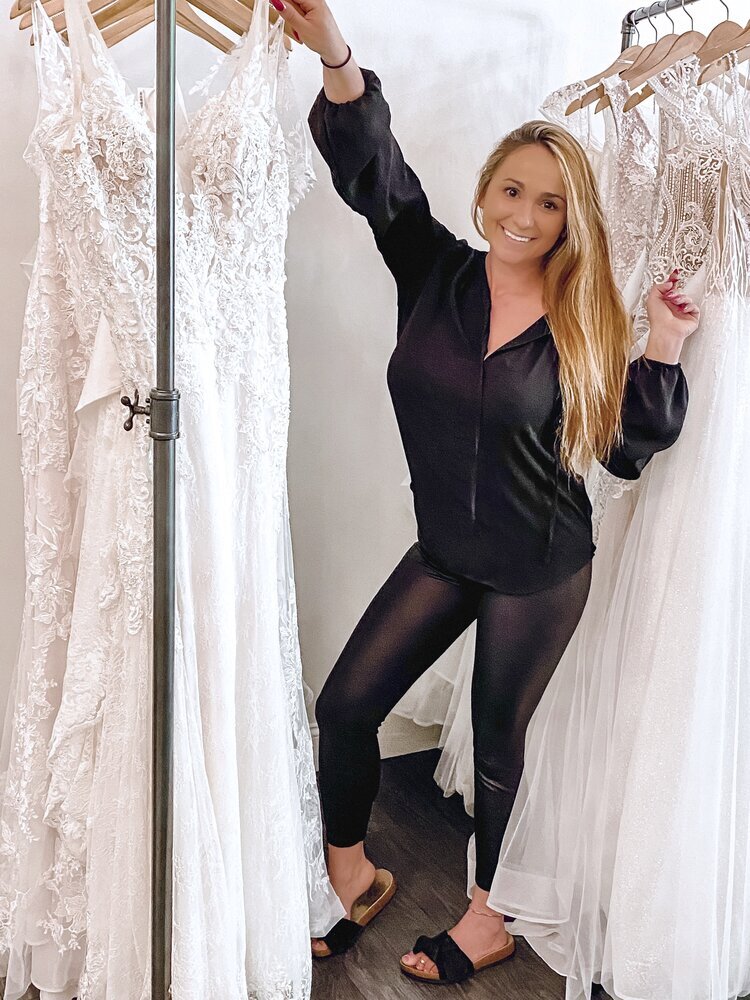 Mady
Director of Operations
From the very beginning, Mady knew this was the path she was intended to follow. You will often hear Mady express how this is her dream job and if you have had the pleasure of finding your dress with her you would agree! Her brides adore her, send her letters in the mail of their appreciation and she is requested by our customers all the time. Her role at Stella's Bridal has naturally transitioned from lead stylist to Director of Operations at Stella's Bridal. Overseeing not only all of our Brides at Stella's but also leading our business to the highest standard in the bridal industry.